K.S. KREW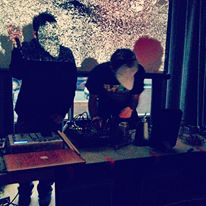 Founded in the mid 2010s by chiptune stalwarts Kris Keyser and Note!, Kick.Snare is a show series based in Brooklyn which aims to bridge the gap between lo-fi and hi-fi electronic music. While the tried and true concept of the chiptune show has done well in the past decade, Kick.Snare takes a deliberate step outside that model in an attempt to foster connections between multiple musical styles that complement one another.
Want to play a kick.snare? Contact us here!
Follow us on twitter and facebook
Photo Credit: Jessica Scherlag
CODE OF CONDUCT:
Kick.Snare is dedicated to providing a harassment-free experience for everyone, regardless of gender, age, sexual orientation, disability, physical appearance, body size, race, or religion (or lack thereof). We do not tolerate harassment of event participants in any form. Event participants violating these rules may be removed from the event without a refund at the discretion of the organizers.